Pale Honey is a swedish band formed by Tuva Lodmark (guitarrist) and Nelly Daltrey (drums). If you like bands like Sleater Kinney or The Cardingans, you must listen to their record because you will find 90s riffs and a different sound.
In 2015 Paley Honey released an album named 'Paley Honey' and a few days ago they released a single named 'Real Thing' that will probably be in their second album in 2017.
We talked to the Swedish duo and asked them a few questions about their music.
How were the early days of Pale Honey? Why that name?
The early days were good! We played music together right from the start when we met in high school, so music has always been something we have done and explored together. We were kids back then but it is fun to look back and see that we're still doing this together and that we've come so far.
As for the band name we simply wanted something that would suit us and that would mark a new era of our creations as we wanted a fresh start and had realised that we should just go for what we want to do. We were both drawn to the word Honey so we just had to decide what we wanted to pair it up with. Something simple was good enough for us as we like simple things – and so Pale Honey was born.
How would you define your sound?
We love fuzzy guitars, reverb, cowbell and simple beats all mixed up with playfulness and a hint of danger. Different genres are welcome to the music, whatever we come up with we like to distill and reduce it to something simple but polished.
Which are your main musical influences?
Queens of the Stone Age, Gorillaz, PJ Harvey, Eagles of Death Metal, Fu Manchu, Radiohead etc.
My favorite song is probably 'Youth' because it remembers me to Nina Persson (The Cardigans). Do you like The Cardigans?
The Cardigans were big when we grew up, and they're from Sweden as well! But we guess that the best resemblance to Nina is Tuva's voice. Nonetheless, the Cardigans are catchy and cool so we are taking it as a wonderful compliment!
Could you describe the album with only a word?
Wow. That's one word!
What do you think about the music scene in Sweden at the moment?
It's nothing special from what one can hear and see elsewhere, Sweden has got the commercial pop that is played just everywhere else. We don't listen too much to the radio ourselves as we like to focus on our own thing and artists we already like, but one can always find good artists if one is willing to search hard enough or have that one cool friend who does the searching and finding for you. We like Yung Lean for doing his own thing for example, not being tied to Sweden's scenes but going for the rest of the world instead. 
Why are there more bands formed by men than women in festivals?
That depends on the festival's bookers and owners, so that question is probably best left for them.
What can we expect from your second album?
Good tunes, in real Pale Honey vibrations. We've worked a lot, and still are, on the songs for the second album. This time we are experimenting some more and giving the songs more time to grow on us. It's nice to take a step back only to return and listen to the monster that we have created to see what we can do differently and better. Expect a couple of more singles to be released for sure, we've got more things cooking and boiling than just Real Thing.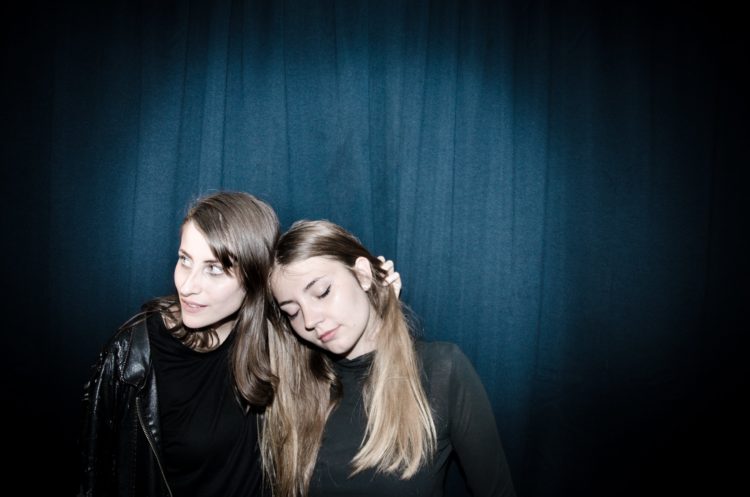 Test Madafackismo
A celebrity which you would like to have a few drinks/hang out
Damon Albarn! We hope he likes gin & tonic and beer.
Best concert of your life
We saw PJ Harvey this summer in Gothenburg. It rained so much one almost couldn't see the stage, and we stood right in the mud. We had to run back to play our own gig after her show, but how we had longed to see her, she truly was amazing with her fellow musicians! It was all worth the wait and we're hoping for a round two of PJ Harvey very soon.
An funny anecdote
Two police officers crash their car into a tree. After a moment of silence one of them says "Wow, that has got to be a record of how fast we got to the accident site."
Last record that you have listened
Tuva: Ritual Spirit EP by amazing Massive Attack.
Nelly: E.A.R by the danish band Kashmir.
Samuel Castellano @samuel13c